Welcome to Toso Orthodontics!
Surrounded by the beauty of Audubon Park and the campus setting of Tulane and Loyola Universities, Toso Orthodontics is conveniently located to serve the orthodontic needs of our patients in and around New Orleans, Louisiana.
Toso Orthodontics is home grown and multi-generational, established in 1969 by Dr. Donald Toso, Dr. Jamie's father. Continuing Dr. Don's legacy, Dr. Jamie and her team provide the highest quality of orthodontic care in a friendly, caring environment, where they not only create exceptional smiles, but lasting relationships, where you become a part of our practice family.
We are fully committed to a single office location so that we can provide maximum availability to our patients Monday through Friday.
Dr. Jamie Toso continues the tradition that her father, Dr. Donald Toso, established of a small family practice where each patient receives individualized attention and care. As one of our patients stated, Dr. Jamie doesn't just care about your teeth, she cares about the whole patient! Dr. Jamie believes in the benefits of a small practice where she is able to develop meaningful relationships with her patients. At Toso Orthodontics, we combine the advantages of modern technology and treatments with the traditional family style experience.
We'll Provide You With That Winning Smile!

Schedule Your Appointment Today!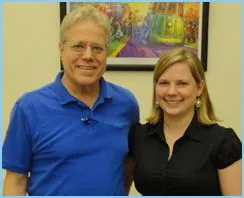 Thank you for choosing an Orthodontic Specialist!