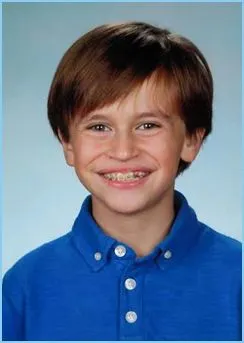 Why age 7 is the right time to see an orthodontist!
Along with the American Association of Orthodontists, we recommend that a child receive their first orthodontic screening by the age of 7.
While your child's teeth might appear to be straight, there may actually be a problem that needs to be evaluated by an orthodontist. If you recognize any of the following issues with your child, please schedule a check-up today.
Early or late loss of baby teeth
Difficulty in chewing or biting
Mouth Breathing
Jaws that shift or make sounds
Speech Difficulties
Biting the cheek or the roof of the mouth
Facial Imbalance
Grinding or clenching of the teeth
Thumb or finger sucking
By starting treatment early, we are able to recognize potential problems sooner and correct them before they become more serious.
At age 7 the permanent teeth begin to erupt and the dental arch widths are established. If your child will have orthodontic issues that need to be addressed, they will be evident by this age. Many of our patients are referred by their family dentist, yet many other parents take the initiative to schedule an appointment for their child themselves.
As a parent, you want the best for your child. That includes healthy teeth and a pleasing smile. By scheduling an early orthodontic evaluation, you'll be giving your child the greatest chance for a healthy, beautiful smile.
During your child's initial evaluation we will first determine if there are any problems that need to be addressed. It is possible that immediate treatment is not needed. However, if treatment is needed, we will create a personalized treatment plan for your child that will prove to be the most beneficial for their specific case.
Benefits of Early Treatment:
Improve a child's self esteem in critical developmental years
Open space for teeth which could otherwise become impacted (trapped in the bone)
Correct crossbites to possibly prevent asymmetric jaw growth
Assist in jaw growth and development to possibly prevent orthognathic surgery or extractions of permanent teeth
Correct unhealthy bites which could cause excessive wear on teeth
Help to correct detrimental habits which could negatively affect the development of the jaws and teeth
Expand the arches to possibly avoid extractions of permanent teeth
Retract protrusive teeth back inside of the lips to reduce the chances of them being chipped or damaged
Because children who have Phase 1 treatment tend to have a more complex dental problems, most patients treated with Phase 1 will need a Phase 2 treatment when all of their permanent teeth have erupted.
Contact us today to schedule a consultation. It may be one of the most important actions you can take to ensure your child has a healthy and happy smile.