Orthodontics is not a part of what we do, it is all that we do.
Drs. Donald and Jamie Toso have a long standing tradition of a family-style practice. They value the meaningful relationships that they are able to develop with their patients while creating their dream smiles. They love to see the transformation of their patients' smiles and watch their personalities blossom as their self-confidence is increased. Dr. Jamie is excited to provide the same experience since she took over the practice.
Dr. Jamie Toso-Miner
Dr. Jamie grew up spending time in her father's practice, and has always had a love for orthodontics. She appreciated the time that her father took to explain treatment recommendations and also to get to know his patients, encouraging them in their hobbies and aspirations. Dr. Jamie is excited to continue the same tradition now that she has joined the practice.

Dr. Jamie is a native New Orleanian, attending Trinity for grammar school and graduating from Ben Franklin High School. She went to Washington and Lee University for college where she majored in Biology and concentrated in Vocal Performance, and graduated summa cum laude and Phi Beta Kappa.
Dr. Jamie spent a year in Florence, Italy before attending dental school where she volunteered at an International Meeting House and in her free time studied Italian and Art History. She returned to New Orleans to attend LSU Dental School and graduated at the top of her class, with the Dean's Award as well as awards in Anatomy, TMJ, Physiology, Biochemistry, Radiology, and Oral Pathology.
Dr. Jamie was also a member of Kells Honors Society, OKU Honors Society, and a recipient of the Baldwin Scholarship while she was in dental school. Dr. Jamie completed her Orthodontic residency at LSU.
Dr. Jamie and her husband, Robert, reside in New Orleans and enjoy hiking, fishing and cooking together. Their greatest joy is spending time with their daughter, Lottie and son, Hanson. In her free time, Dr. Jamie enjoys volunteering at her kids' schools, sewing, Yoga, reading, listening to jazz music and doing art with her kids.
Dr. Donald Toso (Retired)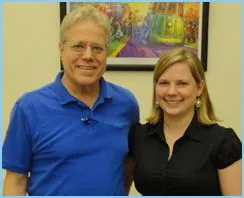 A lifelong resident of New Orleans, Dr. Donald has taken pride in providing his fellow New Orleanians with the highest standard of dental care available over his practice span of 53 years. He graduated from De La Salle High School and Loyola University (New Orleans) for his Doctorate of Dental Surgery degree. He earned his Master of Science in Oral Biology and Orthodontic Certification from Loyola University of Chicago. In addition to his private practice, Dr. Don taught at the LSU Orthodontic Clinic for over 52 years as a Clinical Professor.
He has been a leader in both dental and orthodontic communities, serving as President of the New Orleans and Louisiana Dental Associations and the Louisiana Orthodontic Association. Nationally, he served in the House of Delegates of the American Dental Association and as Chairman of the ADA's Council on Insurance. He was chosen by the Board of the American Association of Orthodontists to serve as the founding Chairman of the American Association of Orthodontists Insurance Company(aRRG). Additionally, the Southern Association of Orthodontists has honored him with their Distinguished Service Award.
Dr. Donald received the New Orleans Dental Association's Honor Dentist Award (Click on this link to view article). and also the Distinguished Service Award from the LDA. (Click on this link to view article)
Dr. Don enjoys walking in the park with his grandchildren, volunteering at the World War II Museum, and listening to all kinds of music, especially jazz from the 30's and 40's, having grown up with Rythm and Blues on the radio.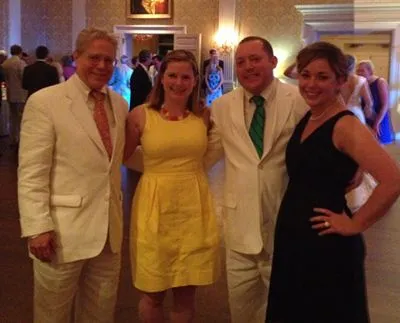 "Dr. Don and the kids; Dr. Jamie Toso, CDR Donald Toso, Jr. USN, and Cee Cee Toso Nix."